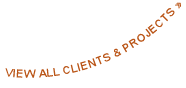 When most people look up they see clouds.
We see potential.
Now, more than ever, the worldwide need for solutions to atmospheric necessities such as water resource management and environmental quality monitoring, is critical. With nearly a half-century of successful programs, our experience speaks for itself.
Let us help you better manage your atmospheric and water resources.